My New Hot Roommate – Version 0.2
Year: 2019
Version: 0.2 Update
Genre: Adventure, Big boobs, Anal, Oral, Big ass, Love
Platform: PC Game / Windows
Censorship: No
Language: English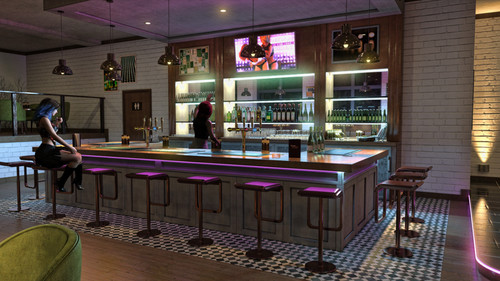 Porn Game Info:
This game is about a guy that graduated from college and moves to a new apartment but then he finds a surprise at his sofa… Be ready to enjoy the story of his life.​
Changelog 0.2:
Thanks to a few changes I did to tidy up the game the saves from the 0.1 demo version shouldn't be used, they may lead to a few crashes.
Added a new image to the main menu
A visual remake on the main character
Added 2 new girls to the game
Added lots of new renders
Added splash to identify the game as an adult one
Fixed grammar errors
Fixed visual bugs on 2 renders
Fixed code bugs
What's coming next in the 0.3 version?
Soundtrack.
Lots of new renders.
Optional side stories to reveal a little of the background of each character.
Visual changes to the menu and textbox
Windows:
Download file – 223 MB